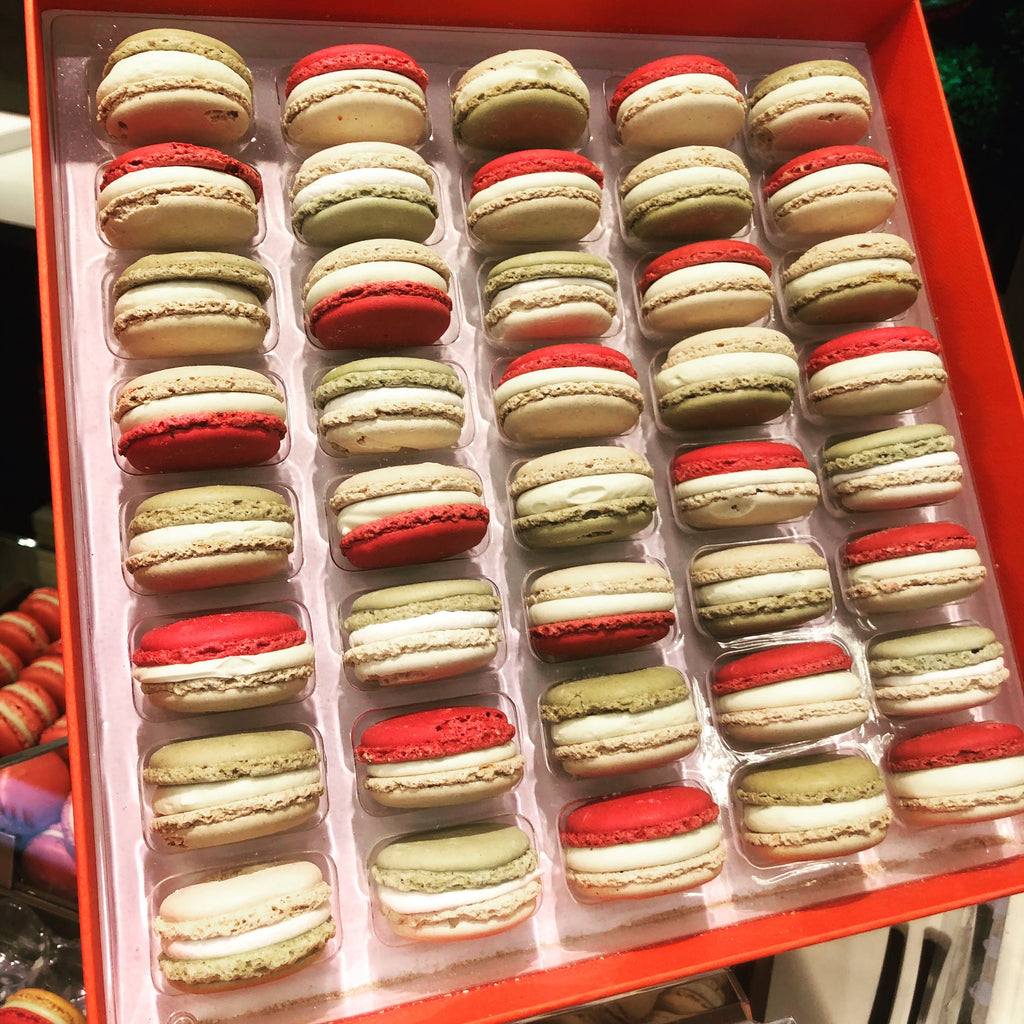 I recently travelled to London with my husband and I was sure to make the most of it!
I was blown away with the food offerings that are available there. Of course, my trip entailed eating many many macarons!
One item on my bucket list was High Tea at The Ritz.
It's actually a funny story...I'd booked for my sister-in-law and I to go a few months before and we had been able to book it at a reduced rate which was great. If memory serves, you can expect to pay around 70 GBP per person. We got away with 45GBP so it's definitely worth booking ahead if possible. Anyway, we decided to walk there from our hotel and it was a leisurely 15 minute walk. We had both worn our walking shoes (takkies) as we were walking there....however we totally forgot that the dress code is formal!! GASP!!
So we arrived in our takkies looking like we'd been walking for 20 minutes, and we were promptly shown into a back area where we were (cough) politely given "alternative shoes to wear for the duration of the tea!" We nearly died of embarrassment, but we took it all in our stride (pun intended).
The tea itself was really really lovely. It's a special experience that I'd highly recommend to high tea fans. Everything was served beautifully and they have a lovely selection of teas from around the world. And of course....champagne.
The high tea is served in the Palm Court which is quite spectacular.
Next, we ended up at Laduree....because....Laduree. I found the cutest little keyring which cost a whopping R550.00 but hey...I needed it. Badly. I also may have bought a box or two of macarons....
We tried the Pierre Hermes macarons as well as the Pierre Marcollini.
They are all such incredible macaron houses that it's hard to pick a favourite. All their flavours are very different, but I'd have to say the Pierre Hermes Isphahan flavour is one of my all time favourites - flavours of sweet rose cream, lychee and raspberry. YUM!