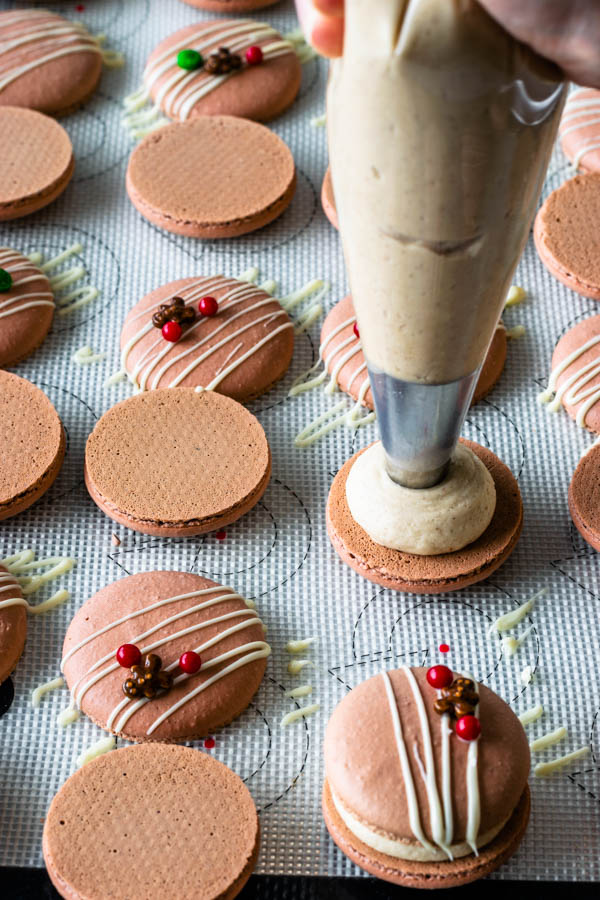 The Art of The Macaron Class
Our fabulous hands-on macaron classes will get even the most hopeless baker making macarons in no time! Whether you have been trying to master the macaron for a while with no success or if you've never tried your hand at it before but really want to, our classes are for you!
We provide everything needed for the class, you simply arrive and learn the secrets of macaron making whilst having a delicious cup of tea or coffee!
Classes contain 4-6 people at a time as we like to give individual attention to our students.
This macaron class takes place in our Houghton studio in Johannesburg.
Price: R850.00 per person
Duration: +- 3 hours ( 09:00am to 12:00pm)
Address: 34 5th Street, Houghton Estate
- How to make the macaron shells from scratch - we use the Italian method.
- Mixing method ("macaroner") and piping techniques.
- How to assemble the macaron
- The tips and tricks of macaron making
This is a hands-on class. I will run through how to make the fillings which are prepared ahead of time, but you will be making the actual macarons yourself, as well as assembling them.
You don't need to bring anything - I'll provide everything you need!
We also sell a few pieces of the necessary equipment, you are welcome to bring cash along on the day, alternatively, we do have credit card facilities on site. (Piping bags, ingredients, digital thermometers, colours, flavourings, silicone mats etc...)
GIFT VOUCHERS:
Gift vouchers are valid for 6 months from date of purchase. Recipients can email us directly to book their class of choice. We will email you a printable voucher to gift if you'd like, just let us know.
Our macaron classes are a great alternative for hen's parties, team-building exercises or just some quality time with friends and family. Larger groups can be accommodated on a demonstration basis - please contact us to discuss your requirements.
Please read terms and conditions of our classes here