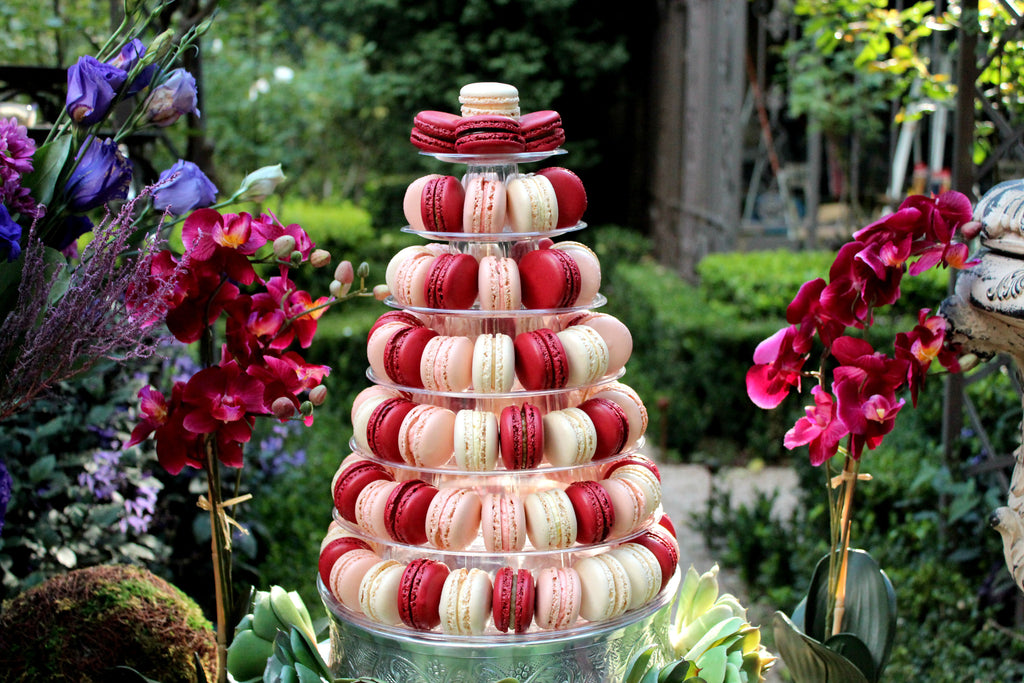 Gula, Suiker, Sucre, Zucchero, Sokeri..... Anyway you say it, SUGAR is our weakness! Yes, Macarons are without doubt my first love, but there is space in my heart for more delicious desserts and pastries, I have to say.
We had been offered the opportunity to enter the Top Vendor 2016 awards for the Candy Buffet section and as with most things in life, we decided to jump at the opportunity!
I've always been a little obsessed with events and parties, more specifically, I love organising them. In another life, I'd have made an amazing event coordinator, if I do say so myself :)
So with the help of my trusty sidekick (a.k.a My Mom) I set out to create the most beautiful and delicious looking candy table.
I decided to make the majority of the items, but there were a few things which I opted to purchase, such as the cheeses, figs, grapes, koeksisters, donut holes, marshmallows and Whispers. 
We set up an antique table in my mom's beautiful formal rose garden and I think you'll agree, the results were stunning. 
Sadly, the award category was cancelled, so we never had the opportunity to see what other companies did, but we had so much fun doing it that it was all worth it at the end of the day!
xx