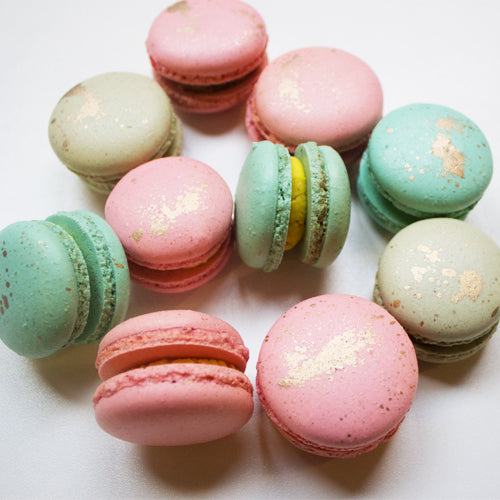 Authentic French macarons with an assortment of flavours, packed beautifully in a kraft brown box, tied with a satin ribbon to finish off. 
Speak to us directly about customising the colours of the macarons as well as the flavours and ribbon options for custom orders.
Orders placed online will take 2 working days for delivery or collection.
Flavour Options (3 or 4 of each per box)
1. Madagascan Vanilla / Nutella / Salted Butter Caramel
2. Milk Chocolate & Cherry / White Chocolate & Coconut / Nutella
4. Rose / Peaches & Cream / Pistachio
5. Nutella / Salted Caramel / Milk Chocolate & Cherry
**Pictures are an indication of colours, but these will vary from box to box.